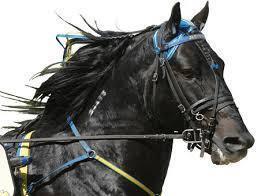 When we perform an analysis, we measure the energy in the body's electromagnetic flows. By this measuring method we are able to, in an early stage, discover any blockages of the different flows and, most important, as to why this blockage has started.
The General Analysis
When performing an analysis, the following areas are always examined: The condition of the organ systems, the immune system, the nutrient uptake, the endocrine system, the mental system, the circulatory system, allergies, the condition of the joints and muscles systems.
The Result of the Analysis
The result of the analysis will be given in a written report that will address all the conditions as described in The General Analysis. Due to the high interest in hair analyses it is likely to be a certain waiting period.
How to ordering a hair analysis
Cut a tuft of hair from the horse's mane, app. the size of a pen. Wrap the hair sample in a piece of paper or plastic. If you send more than one hair sample in the same envelope, be sure to mark them with a name or a number, so that you are able to tell them apart.
NOTE!
When you send your hair sample, remember to include your name, address and phone number. The horses name (or nickname), age, breed and gender.
Send the samples to:
Lotta Andersson
Lottas Väg 32 A
443 92 Lerum
Sweden
When You Have Received Your Analysis Report
The analysis may show strains of one or more systems. We will then suggest a course of treatment with our products. The length of the treatment period will alter from individual to individual and is mainly due to how long your animal have had symptoms for.